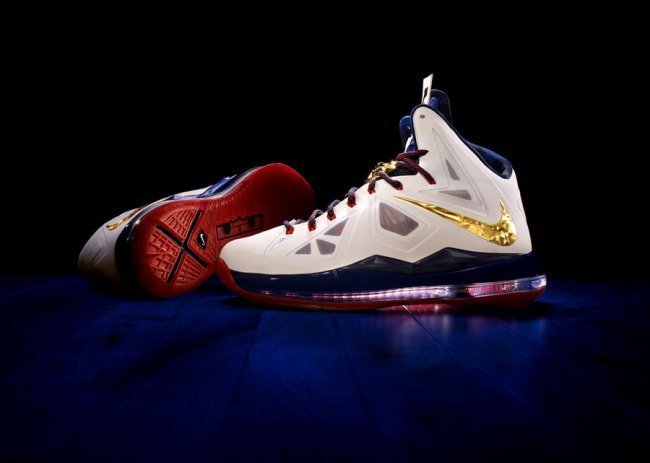 A California man accused of posting comments on ESPN's website that said he was watching kids and wouldn't mind killing them was being held Tuesday on $2 million bail after he was arrested for investigation of making terrorist threats, authorities said.
Several guns were found at the man's home Monday, said Los Angeles County sheriff's Lt. Steve Low. The name of the man, who is in his early 20s, was not immediately released as investigators are trying to determine if there are any additional suspects.
Threatening posts were made in a reader response section to an online ESPN story on Thursday about new Nike sneakers named after LeBron James that cost $270 a pair, ESPN spokesman Mike Soltys said Tuesday. Some of the nearly 3,000 reader comments on the story talked about children possibly getting killed over the sneakers because of how expensive they are.
"What he was posting had nothing to do with sports," Soltys said. "We closely monitor the message boards and anytime we get a threat, we're alerting law enforcement officials."
An employee at ESPN headquarters in Bristol, Conn., notified local police the same day and they linked the posting to the man's home in Santa Clarita in northern Los Angeles County. Sheriff's investigators said they were contacted Sunday and began surveillance on the man's home until a search warrant was obtained.
The online post on ESPN said that a shooting would be like the one in Auora, Colo., where 12 people were killed and 58 were injured in July, authorities said.
The man in California lives with his parents on a street that overlooks an elementary school and a middle school, said Lt. Low. Both schools were open Tuesday, although at least three children didn't attend class after they were notified by the school about the arrest, said Dianne Saunders, principal of Santa Clarita Elementary School.
"As always, safety is our first priority and we are working closely with police to ensure our kids remain safe," Saunders said. "We are thankful that police departments are working together and without the information from Bristol, maybe this wouldn't have been able to be stopped."
Authorities didn't disclose how serious the threat was, but they were looking to see if the suspect had made similar posts on the Internet.
"We take all these kinds of threats serious, especially with the climate of other shootings around the nation over the past year," Low said.