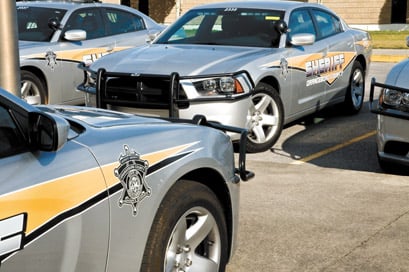 Authorities are looking for an Orangeburg County Sheriff's deputy after a woman was allegedly pistol-whipped and beaten during a domestic argument.
Dorchester County Sheriff's deputies met a 23-year-old woman at a convenience store Wednesday night, according to an incident report.
She said her husband, 45-year-old Cpl. Kenneth Winningham, a deputy with Orangeburg County, had fired shots near her and assaulted her.
The woman said she was awakened by her husband around 12:30 a.m. Wednesday when he accused her of infidelity, the report said. He allegedly began beating her and later fired two rounds from a .45-caliber handgun.
Authorities with the Orangeburg County Sheriff's Office went to Winningham's Summerville residence and retrieved Winningham's county-issued equipment.
DCSO spokesman Maj. John Garrison said as of late Thursday no warrants have been obtained against Winningham.